Welcome Message
Elia Twigg, PE
Leadership, management, and supervisory skills have never been more important in public works, and training for those skills has never been more accessible. The Leadership & Management Committee is working on a leadership framework to ensure consistency in all APWA leadership, management, and supervisory training. Training is most effective when it is consistent. Therefore, the committee is working on aligning all APWA offerings, from webinars and articles to conference sessions and certificates, to the same leadership framework. The committee is committed to adding value to APWA's education and being the number one resource for leadership, management, and supervisory skills training in public works. Please consider joining the committee's Knowledge Team to assist the committee in developing and delivering education. For more information, email the technical committee staff liaison at techcommittee@apwa.org.
Leadership
APWA's Leadership & Management Committee encourages the public works community, its professionals, practitioners, policymakers, and decision-makers to demonstrate an extraordinary way to lead. Leadership is the ability of an individual or a group of individuals to influence and guide followers, creating positive change within an organization, cause, or community.
Learning Leadership APWA Reporter Series
The Learning Leadership series outlines and defines a framework and leadership approach in public works. Being an effective public works leader is a combination of essential leadership characteristics, continued learning, and inspiring a problem-solving team environment.
Every team, no matter the size, requires leadership. No matter the position, every person is a leader, whether the job description says so or not. Join this panel to discover how leadership is defined, why leadership skills are important, and how to build and improve your leadership skills.
Navigating What's Next: Leadership Insights for the New World of Work
We are entering the greatest period of business transformation the world has ever known. The constant state of disruption we are experiencing mandates a bold new approach to leadership. This program is designed to help leaders prepare to navigate a new business landscape where the pace of change is accelerating, and collaboration is the key ingredient to unleashing the innovation required to compete and win. Supported by cutting-edge research and category-leading case studies, Seth Mattison, an internationally recognized thought leader, author, and 2022 PWX General Session keynote, helps prepare public works professionals for what will be required to compete and thrive tomorrow. Register for APWA's Virtual Public Works Think Tank to explore this topic more personally.
Management
APWA's Leadership and Management Committee encourages all organizations to optimally manage their organizations, programs, and projects by adopting five management functions to ensure successful work. Management is the process of planning, organizing, scheduling/delegating, controlling/improving, and staffing an organization, program, and/or project to accomplish a desired goal or task.
Mastering Management APWA Reporter Series
The Master Management series will cover the following five management disciplines: planning, organizing, scheduling/delegating, controlling/improving, and staffing.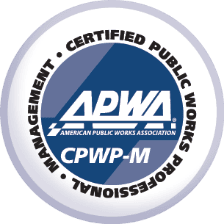 Certified Public Works Professional-Management (CPWP-M)
This certification is for public works managers, superintendents, and supervisors ready for management positions.
Supervision
Successful Supervision Poster
Successful Supervision APWA Reporter Series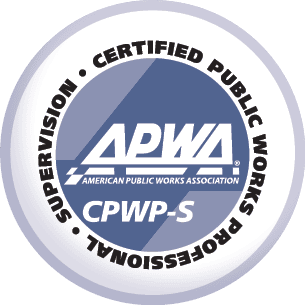 Certified Public Works Professional-Supervision (CPWP-S)
This certification is for public works supervisors, crew leaders, and frontline employees ready for supervisory positions.