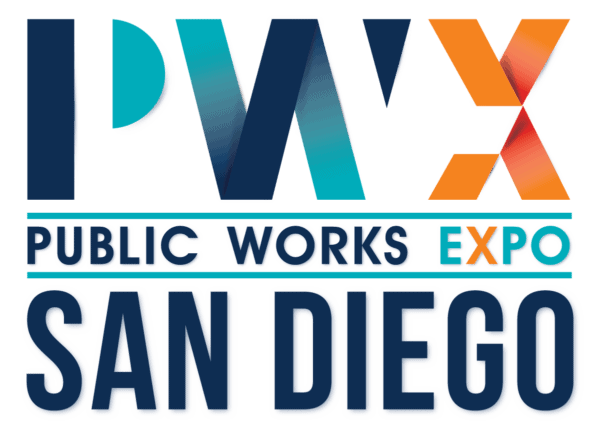 Connecting the World Through Public Works
PWX is the premier gathering place for the public works industry, connecting industry thought-leaders and decision-makers with invaluable resources and opportunities. PWX is where transformative innovations are introduced to the marketplace, new connections are formed, existing relationships are deepened, and business deals are signed. Discover the strength of connections in public works at PWX 2023, taking place August 27-30 (exhibit dates are August 27-29) in sunny San Diego, California.
Current PWX Exhibitors
Thank you for exhibiting at the largest public works marketplace—PWX 2023—taking place August 27-29 at the San Diego Convention Center. Please log in to your exhibitor dashboard to find all the information you need to have a successful show, including links to the exhibitor services manual, registration, and more!
See Who's Exhibiting at PWX
Key Hours
Exhibitor Move-In
Friday, August 25 | 8:00 a.m.–4:30 p.m. (Targets Only*)
Saturday, August 26 | 8:00 a.m.–4:30 p.m. (All Exhibitors**)
Exhibit Hall Open
Sunday, August 27 | noon–4:00 p.m.
Monday, August 28 | 9:00 a.m.–3:00 p.m.
Tuesday, August 29 | 9:00 a.m.–1:00 p.m.
Exhibitor Move-Out
Tuesday, August 29 | 1:00 p.m.–8:00 p.m.
Wednesday, August 30 | 8:00 a.m.–noon
* Target booths must have flooring down before mobile spots/machinery will be placed.
**All machinery and vehicles need to be delivered no later than Saturday, August 26. All displays must be in place and display material, cartons and refuse removed from the aisles by Saturday, August 26 at 4:30 p.m. to facilitate the placement of final structures and cleaning. Exhibitors will be permitted to work within their exhibit space until 10:00 p.m. on Saturday with prior approval from the Show Management Office. Otherwise, they must exit the hall at posted times during set-up and tear-down.
Warning: PWX Exhibitor Scams
PWX exhibitors are frequently targeted by companies unaffiliated with APWA or PWX, offering a variety of services such as attendee lists, housing, show decorating needs and more. Please use caution when dealing with solicitations from companies that are not using the official PWX vendor logo. For any questions or clarification, please contact PWX Show Management at PWXinfo@taffyevents.com or 571-313-5159.
Need Assistance?
If you have any questions regarding your experience, please contact PWX Show Management at PWXinfo@taffyevents.com or 571-313-5159.
You can also log in to your exhibitor dashboard at any time.
Interested in Exhibiting?
There has never been a better time to exhibit at APWA's PWX. The Infrastructure Investment and Jobs Act (IIJA) and the commitment of $550 billion in new infrastructure spending means business with be booming on the PWX 2023 show floor. Showcase your products and services to thousands of public works industry buyers who now have the necessary funds to make purchases that will improve their municipalities.
Reserve Your Booth Now 
According to the PWX 2022 post-show exhibitor survey, an impressive 97% of exhibitors rated PWX as satisfactory or better. Be part of the action and achieve your sales goals by exhibiting at PWX 2023. Click here to reserve your booth now.
Who Should Exhibit
If your company is involved with providing solutions and services for any of the below areas, exhibiting at PWX 2023 is for you:
Asset Management
Cybersecurity
Emergency Management
Engineering/Construction
Facilities
Fleet Services
Geographic Information Systems and Mapping
Operations/Maintenance
Parks and Grounds
Snow/Ice Control
Solid Waste
Stormwater/Flood Control
Streets/Road/Bridges
Sustainability
Traffic/Transportation
Utilities and Public Rights-of-Way
Water/Wastewater
Ready to Exhibit? 
If you want to network, launch, compete, impact, and sell, you need to exhibit at PWX!
How to Become an Exhibitor
Reserve your space now for PWX in San Diego! Every state, city, and town is facing new challenges. Exhibiting at PWX is your real-time chance to connect in-person with the professionals entrusted with investing in public works projects. Take advantage of this unique opportunity to showcase your products and services.
To secure your space at PWX 2023, first view what booths are available (in blue!) on the 2023 floor plan, then contact Tony Hayes at 571-313-5793 or thayes@taffyevents.com.
Or simply complete this form and we'll get back to you as soon as possible.
We look forward to connecting with you!