By Jana Potvin, CPWP-M, RSP1
Member APWA Transportation Committee
Pima County DOT-Planning and Engineering Division Manager
The APWA Transportation Committee and the Engineering and Technology Committee held a joint spring meeting in Atlanta, Georgia. Part of this meeting involved a tour of the Georgia Department of Transportation's (GDOT) Transportation Management Center (TMC). Alan Davis, GDOT's State Traffic Engineer, provided an in-depth presentation of both the historical and current efforts that the state is taking to deliver a transportation system consistent with its mission: "focused on innovation, safety, sustainability, and mobility." The purpose of this post is to provide the historical background on the development of the TMC and how it has changed over time.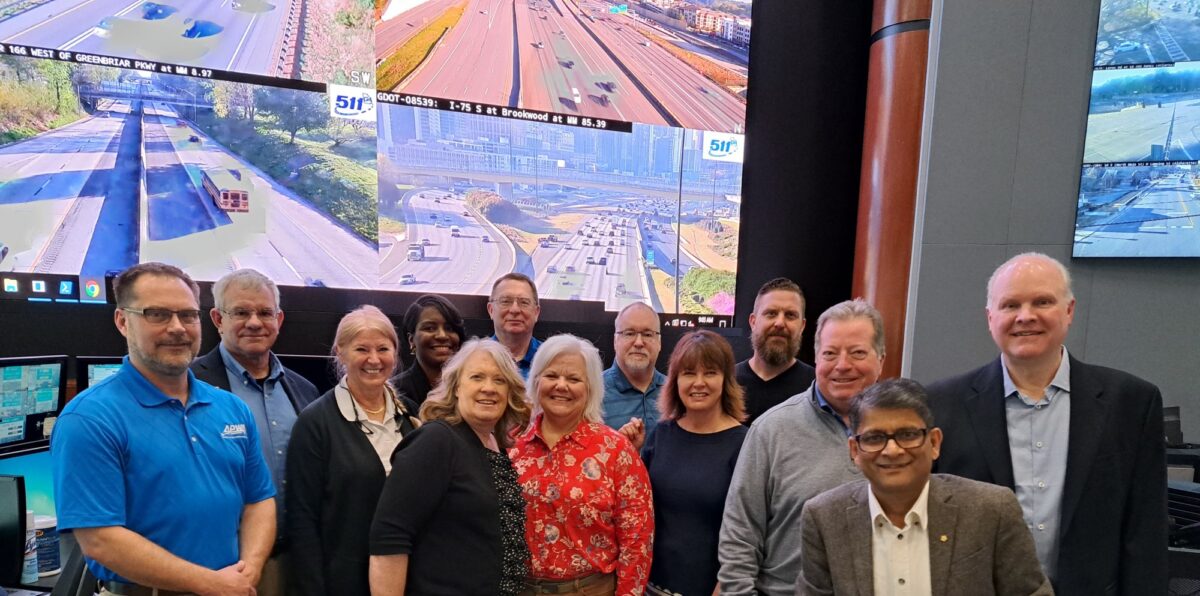 GDOTs TMC has a long history dating back to the early 1990s when the concept of a centralized traffic management center was first explored. At the time, Georgia was experiencing rapid growth and increased traffic congestion and recognized the need for a centralized system to manage incidents and keep traffic flowing smoothly. With Atlanta being selected as the host city for the 1996 Summer Olympics, GDOT was working against a deadline to get the TMC operational.
Over the past 27 years, the Center's responsibilities have expanded to include managing traffic flow, coordinating with local law enforcement agencies, and providing real-time traffic information to motorists across the state. In support of this expansion, GDOT has invested in state-of-the-art computer systems, software, and facilities. The most recent renovation of the Center occurred in 2017. This project expanded the operations room, installed more sophisticated cameras and sensors, and delivered advanced data analytics capabilities.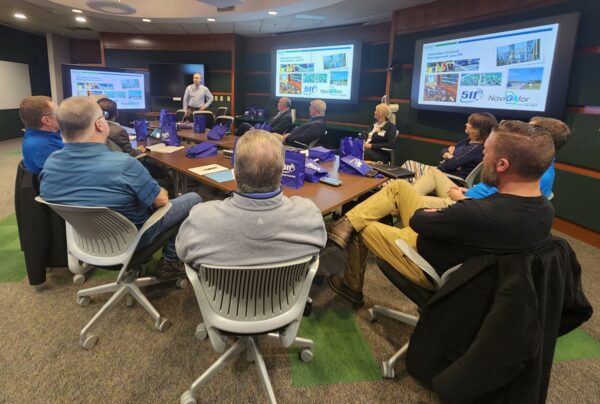 GDOT recognizes that identifying and responding to incidents such as accidents, disabled vehicles, and debris on the road quickly is critical to reducing the impact of incidents on traffic flow and preventing secondary crashes. By providing real-time information to motorists through a variety of channels, including dynamic message signs, the 511 Georgia phone and website system, and social media, the TMC helps drivers make informed decisions about their travel routes resulting in a reduction of congestion by distributing traffic more evenly across the network.
The TMC works closely with a wide range of stakeholders, such as local law enforcement and transportation agencies, to ensure smooth traffic flow. Collaboration with Georgia State Patrol and Georgia Emergency Management Agency is facilitated by sharing the same grounds. A second-floor conference room overlooking the active traffic displays provides a functional area for these partners to plan and respond to events such as snowstorms, hurricanes, or the Super Bowl.
The TMC's importance cannot be overstated. With over 125,000 miles of roadways and nearly 320 million vehicle miles traveled per year in Georgia, managing traffic flow can be daunting. The TMC's advanced technology and highly trained staff of consultants and GDOT employees help keep traffic moving efficiently, reduce congestion, and improve safety.